City of Ljubljana
Poišči na spletnem mestu
Wednesday, 21. 8. 2019
Film classics at Congress Square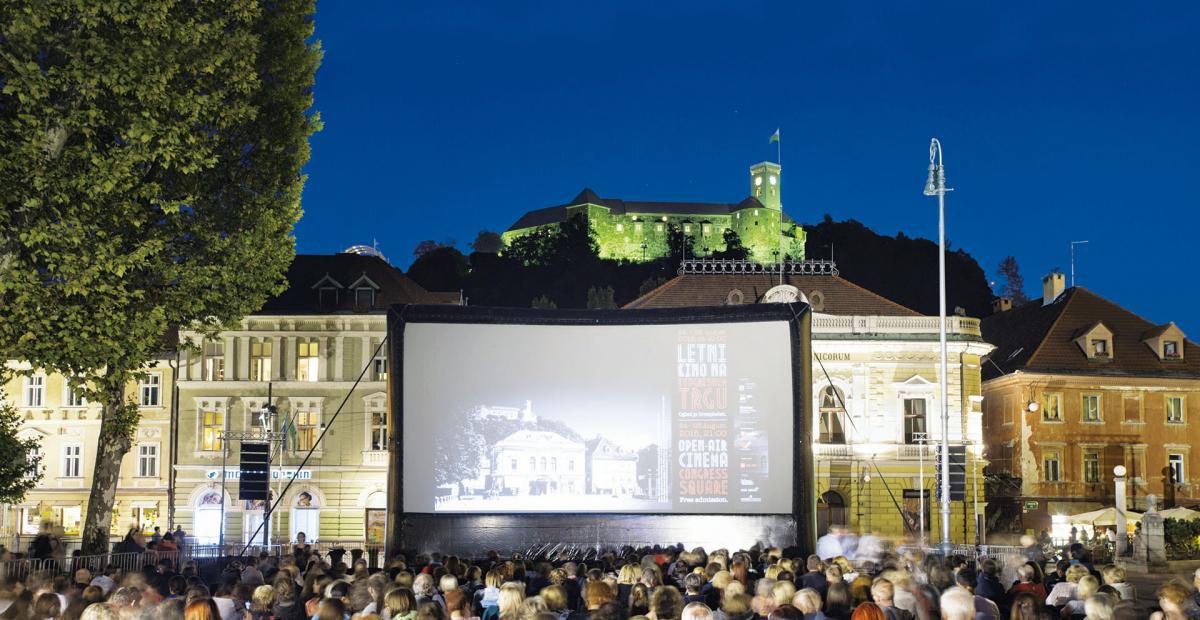 You are invited to the Open-air Cinema at Congress Square to admission-free screenings of four film masterpieces. Every evening from 26 to 29 August at 21:00.
The four-day Open-air Cinema at Congress Square event, prepared by the city cinema as a tribute to important anniversaries in film and city history, is this time marked by film comedy.

The event opens with a witty fusion of political satire and romantic comedy, directed by the great master of classic Hollywood film, Ernst Lubitsch. Namely, the film Ninotchka, known for Greta Garbo's first comic role and its one of a kind »Lubitsch Touch«, is celebrating its 80th anniversary this year. As an introduction to the Slovenian Cinemateque's autumn retrospective on Jean Renoir, we are presenting the dizzying and colourful romantic comedy Eléna and Her Men in which the fabulous Ingrid Bergman finds herself in a whirlwind of love and political intrigue. At the 60th anniversary of »the funniest film of all time«, Billy Wilder's masterpiece Some Like it Hot, we will enjoy the breathtaking performances of Tony Curtis, Jack Lemmon and the infinitely charming Marilyn Monroe. This year's program concludes with an anarchic satire on institutional religion and playful parody on Hollywood's Biblical spectacles, Life of Brian, directed by and starring the legendary British comedy troupe, Monty Python.

The screenings of the Open-air Cinema at Congress Square are admission-free.
With its Open-air Cinema at Congress Square Kinodvor is on equal footing with projects in European cites of Locarno, Vienna, Paris, London and Bologna.