City of Ljubljana
Poišči na spletnem mestu
Thursday, 10. 5. 2018
Ljubljana. History. City. at the Ljubljana City Museum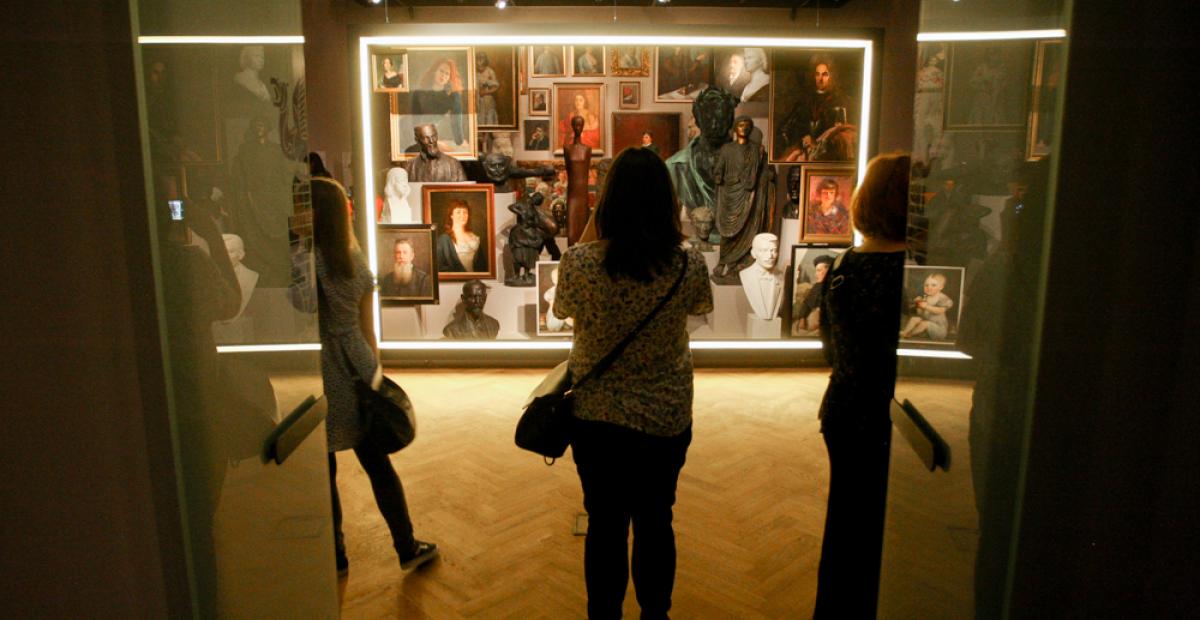 The evening before the City Holiday, the Ljubljana City Museum opened a new permanent exhibition on the history of the city of Ljubljana titled Ljubljana. History. City offering a clear chronological overview of the development in the area of the Ljubljana basin from prehistory to the present day.

The authors of the exhibition – a team of curators from the Ljubljana City Museum headed by Dr Bernarda Županek – payed a lot of attention to the museum pieces and the clear chronological presentation conceived by designer Metka Dariš.
Exhibition visitors learn about the history of Ljubljana, the important geostrategic position of the city and the exceptional events in the history of this area from prehistory to the 20th century. In addition to turning points, emperors, kings and presidents, visitors are familiarized with the everyday life in the city, as the exhibition features regular people who lived in the city and left their mark on it. At the exhibition we can also see some local characteristics which have been persevering for a long time and are now distinguishing our city from other European cities.
The expert head of the project, museum councillor Dr Bernarda Županek, otherwise curator for the antique period, who was together with the project head Tamara Bregar in charge of the set-up of the exhibition, sees the permanent exhibition as a museum identification card, adding: »Already 81 years have passed since the first permanent exhibition of the Ljubljana City Museum and quite a few personal identification cards of various sizes, different concepts, focuses and approaches have lined up. The exhibition Ljubljana. History. Cityis the latest in the row. With it we are conceptually returning to the starting point: our exhibition has a chronological set-up from prehistory to the 20th century, the presentations are clear and transparent, key elements are highlighted with artefacts and their stories in the focus.«
Ljubljana as a crossroads of paths bringing people together
In its history Ljubljana was continuously encountering different personalities who left their mark on it. Although many of them are not mentioned in textbooks they, too, enriched the city, contributed their stories and made Ljubljana unique. The gallery of their portraits – recreated from the museum collection by artist Damijan Kracina from Ljubljana in cooperation with the Museum and Galleries Ljubljana team with audio accompaniment by Sašo Kalan – reminds the visitors of the new permanent exhibition at the very beginning that the residents of the city are the ones who create its urban entirety.